Get maximum points and crush your mini-league
Better FPL makes it easier for you to make transfers, setting your team and picking your captain. No more spreadsheets, no more guesswork, no more looking for stats on 10 different websites, just the data you need right where you want it.
Hundreds of other managers are already using Better FPL
This extension is a must have for FPL managers. Period.

Really good, helped me understand my team better and also the teams in my mini-league. 100% recommend 👍

Difficult to do FPL without it now.
Empower Your Full FPL Potential
Master Fantasy Premier League
With My FPL Chrome Extension
Have you ever looked at your team on fantasy.premierleague.com and thought
"Is this a good transfer?" or "Why is my team underperforming..?"?
I know I did! All I wanted was a simple and easy way to quickly glance at my team or a transfer and have the information I need to make the best decision for my FPL team. I believe FPL is best played on a gut feeling supported by data, and that's what this extension is all about.
Fixture difficulty ratings
Quick and Effortless Fixture Planning
With a quick glance, you can easily assess your players' upcoming matches. This empowers you to make well-informed choices, whether it's selecting your star player or strategizing your captaincy options.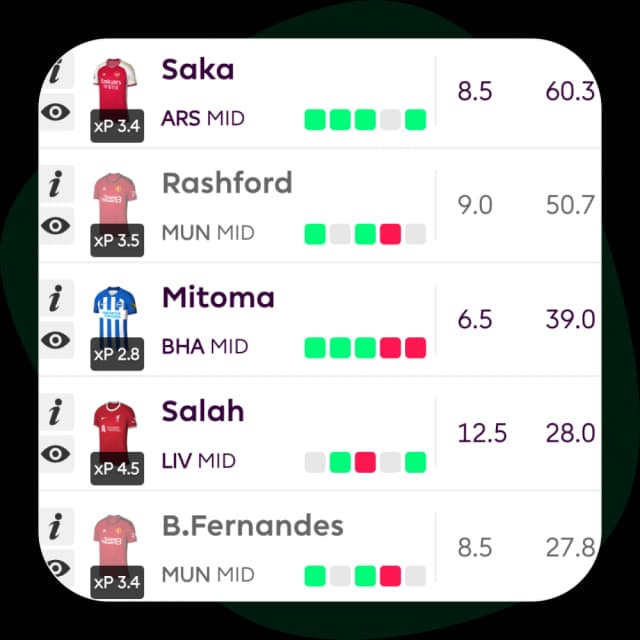 Player stats
Deep Dive into Player Insights
Delve into detailed player stats, expected points, and historical performance – all conveniently accessible. Armed with this data, you'll confidently make those game-changing player transfers and craft a winning team composition that others envy.
Enhanced classic league table
Elevate Your League Performance
Better FPL equips you with a comprehensive view of your league performance. Keep tabs on your position across various leagues, track your rivals' progress, and even peek into their strategies!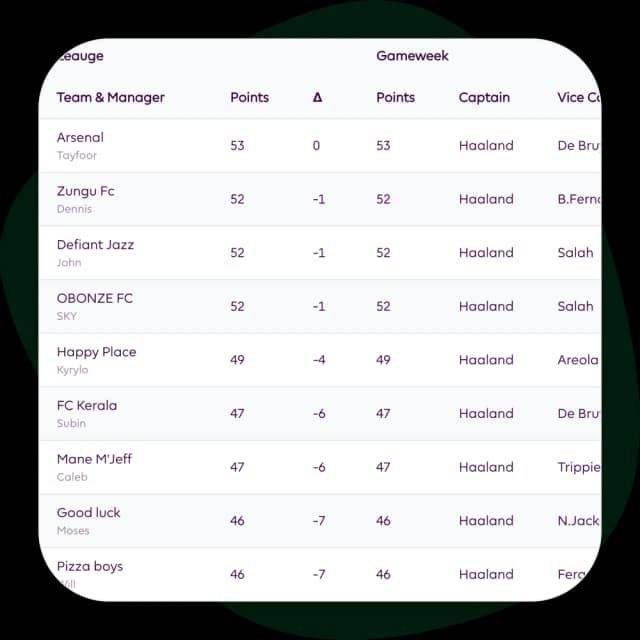 Elevating the FPL Experience
Your Sure-fire Shortcut to Fantasy Premier League Glory
Your Fantasy, Your Way

Better FPL is your comprehensive companion for conquering the Fantasy Premier League. I understand that your time is precious, so I've integrated the essential data right where you need it – on the official Premier League website!

Insights Made Effortless

Forget jumping between tabs to unlock player insights, historical data, and expert metrics. Without having to leave the page, Better FPL compiles the knowledge you crave while eradicating the hassle.

Seize the Advantage

Gain the upper hand in your mini leagues and show your rivals who's boss. With Better FPL, your transfers are calculated, your strategy is sharp, and your success is inevitable.
Start your FREE trial
Dominate FPL today
With a one-time installation that integrates effortlessly into the official FPL website, it's time to forget the hassle, the confusion, and the endless open tabs. My FPL Chrome extension ensures streamlined planning, insightful statistics, and a better way to empower your passion. About time.